Rockin' H Farm is home to 3 huacaya alpaca, two females and one male.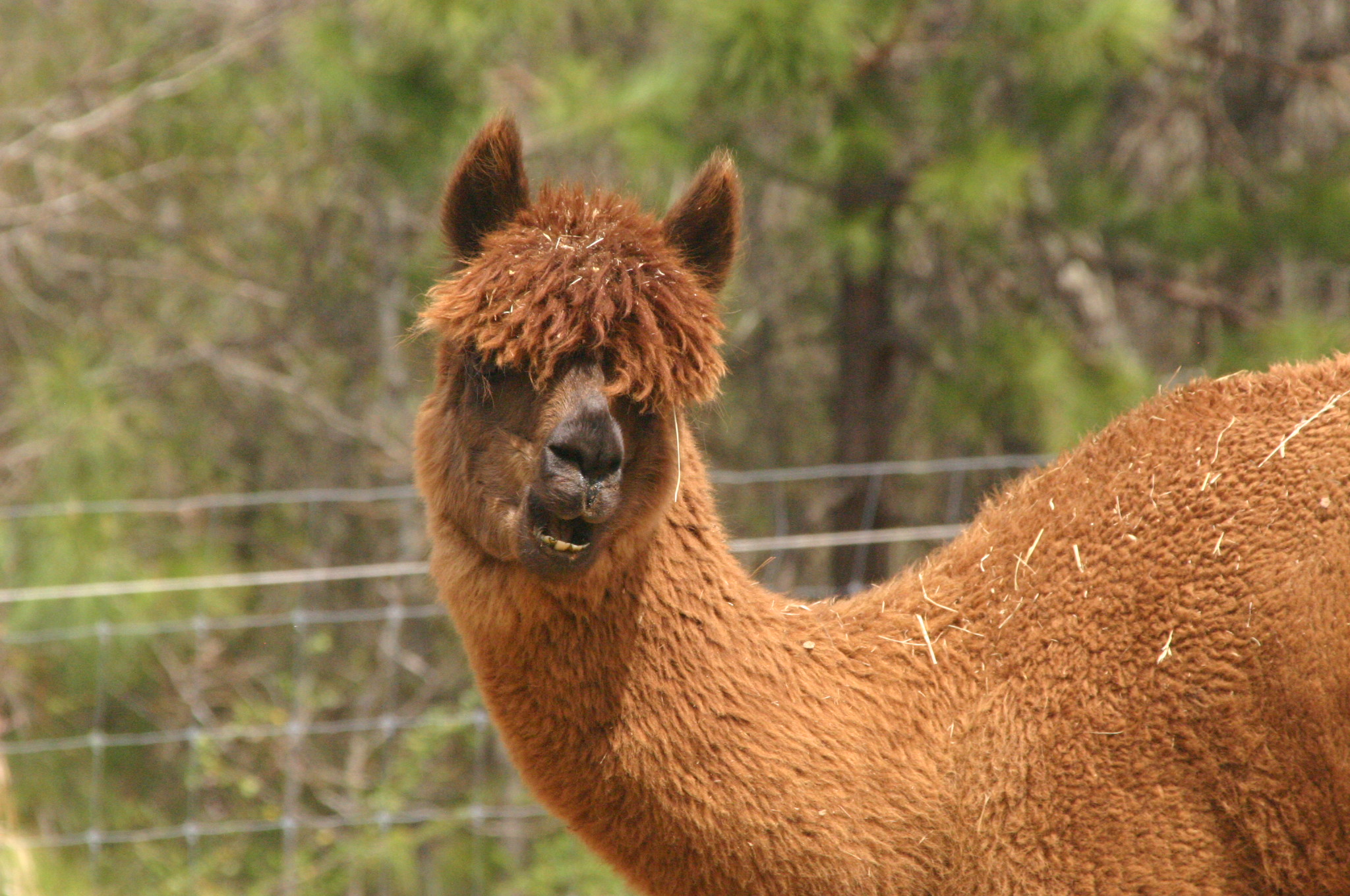 Alpaca are in the camilid family, related to llamas, and come from Peru in two varieties- huacaya, which have crimpy fiber, and suri, which have corded fiber. Alpaca are farmed primarily for their fiber, which comes in 16 natural recognized colors.
They are herd animals, requiring at least a pair to be owned, and grow to about 150lbs when mature, producing 3-6 pounds of fiber per year. Alpaca fiber is similar to sheep's wool but is more silky, not prickly, and hypoallergenic because it lacks the lanolin wool has.
Doodle and Celisha
Wake
We have  some lovely skeins of yarn available here!