More free books! Hope they are helpful for y'all. LOTS of recipe books in this one.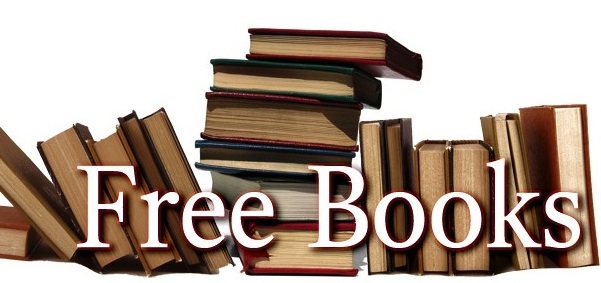 HOMESTEADING/FARMING
Save $9.99  The Elements of Agriculture A Book for Young Farmers, with Questions Prepared for the Use of Schools
Normally $27.98  Building Your Retaining Wall: A Complete Step-by-Step Guide
Regularly $3.97  Water Clarity Secrets for Ponds and Water Gardens: The Quick and Easy Way to Crystal Clear Water
NOT FREE, but ONLY $0.99  Barns and Outbuildings: And How to Construct Them
GARDENING
Normally $6.49  Organic Gardening The Beginner's Guide: How To Start Your Own Natural & Healthy Garden (Cheap, City, Urban, Survival, Natural, Bug, Easy Green House Plan, … (Square Foot Homesteading Book 7)
Regularly $15.49  Essential Vegetables Box Set (4 Books in 1 Package): Organic Gardening with Tomatoes, Potatoes, Peppers, Eggplants, Broccoli, Cabbage, and More
Save $2.99  Companion Planting: The Lazy Gardener's Guide to Organic Vegetable Gardening
Normally $0.99  Garden Design and Landscaping – The Beginner's Guide to the Processes Involved with Successfully Landscaping a Garden
Regularly $2.99  Indoor Gardening : 40 Of The Easiest Indoor Plants You Can Grow (House Plants and Indoor Gardening Guide)
Save $2.99  The How to Book on Creating a Beautiful Container Garden: Grow Robust Flowers and Produce All Will Envy
Normally $2.99  Herb Gardening For Beginners, Planting An Herb Garden Made Easy: How To Grow Herbs And Dry Herbs
Regularly $12.29  Growing Upside Down Tomato Plants: Learn How to Set Up a Topsy Turvy Planter
Save $2.99  All You Need to Know about Microgreens: Growing, Harvesting, Preparation and Using Plus 45 Recipes: Today's Superfood, Facts, Health Benefits, Weight Loss
Normally $3.47  Container Gardening Essentials: The Essential Guide for Growing Plants in Small Places
HOMEMADE
Regularly $2.99  Homemade Liquid Soaps for Beginners: The Home Soap Guide! Nourish Your Skin Naturally with Calming, Refreshing, and Soothing Liquid Soaps
Save $2.99  Soap Making For Beginners: The Definitive Guide To Help Beginners Create Rejuvenating And Hydrating Soaps Like A PRO
Normally $2.99  Body Butter: The Definitive Guide To Help Beginners Create Rejuvenating And Hydrating Body Butters Like A PRO- 30 Recipes Included
Regularly $2.99  Scrub And Masks Recipes: Create Your Own Natural Face Masks And Body Scrubs
Save $7.47  DIY Household Hacks: Make Natural Cleaners! Learn the Most Effective, Organic and Essential Green Cleaning Recipes (Save Thousands a Year by Making Natural and Organic DIY Natural Household Cleaners)
Normally $2.49  Homemade Beauty Products: 100+ Natural Recipes for Healthy Skin & Hair
NATURAL/HERBAL/ESSENTIAL OILS
Normally $2.99  Herbal Antibiotics And Antivirals For Beginners: An Holistic and All-Natural Approach To Health
Regularly $2.99  14 Essential Oils 75 Skin Problems (Seven Secrets To "P.E.R.F.E.C.T" Healthy Skin)
Save $2.99  Essential Oil Recipes For Beginners: Essential Oil Recipes For Face Masks, Body Butters, Massage Blends, Bath Blends Plus Much More
Normally $2.99  Real Skin Cures: Natural Skin Remedies to Keep Skin Problems Away: (skin care, skin care recipes, skin care products, natural skin remedies)
Regularly $2.99  Natural Skin Care Recipes: A Great Collection Of All-Natural Skin Care Solutions And Recipes
Save $2.99  All About Kombucha: A Beginner's Book of the History, Health Benefits, and Classic Recipes to Make Fermented Kombucha Tea
Normally $2.99  The Chrysin Supplement: Alternative Medicine for a Healthy Body
Regularly $2.99  Natural Herbal Remedies: 47 Herbs You Need to Know About to Stop Illnesses from Attacking You
RECIPES
Save $3.99  Baking Real Sourdough Bread
Normally $2.99  Making Great Pulled Pork and BBQ: Recipes for Bernie's Country Kitchen Farm Market Favorites
Regularly $2.99  The French Toast Cookbook: Special Cookbook
Save $0.99  SMART SCHOOL TIME RECIPES: The Breakfast, Snack, and Lunchbox Cookbook for Healthy Kids and Adults
Normally $1.99  Easy Appetizer Recipes
Regularly $2.99  The Ultimate Nutella Recipe Book: Delicious Recipes for Nutella (Chocolate Hazelnut Spread) Cake, Cookies, Crepes and other Gourmet Desserts
Save $2.99  35 Slow Cooker Pork Recipes: Pulled Tenderloin Meals to Quick and Easy Pork Chop Recipes for Your Crock Pot
Normally $4.99  30 days 30 plates: 30 quick and easy recipes
Regularly $2.99  50 Chocolate Christmas Cookies – Chocolate Cookies To Bake and Share For The Holidays
Save $0.99  Harrison Family Cooking Volume 1
Normally $2.99  A Baker's Guide to Chocolate: A Collection of Recipes and Useful Information
Regularly $2.99  Creative Cupcake Ideas: Gourmet Cupcakes to Die For
Save $2.99  Baking With Chips: Recipes and Methods for Using Baking Chips in Cookies, Muffins, Breads and More
Normally $0.99  Cheap and Delicious: Secrets to Saving Money In the Kitchen and Serving Delicious Meals
Always Free  Slow Cooker Recipes: 30 Of The Most Healthy And Delicious Slow Cooker Recipes: Includes New Recipes For 2013 With Fantastic Ingredients
Regularly $9.98  Farmhouse Classics – Hearty Soups & Broths: 70 classic homemade soup and broth recipes straight from the farmhouse to your kitchen
Save $12.28  101 Best Slow Cooker Recipes: No Mess, No Hassle, No Worries – The Perfect Way To A Perfect Meal
Normally $2.99  Peanut Butter Recipes: The Collection of America's Favorite Recipes
Regularly $2.99  Kale Cookbook: Illustrated Easy Kale Recipes Book Including Soups, Salads, Sides, Dinners
Save $9.99  Family Camping Recipes: A Kid Inspired Camp Cookbook for Dutch oven, campfire, grilling, foil packets and more
Normally $8.99  Pantry Foods You Need to Survive the Worst – Including Recipes using Pantry Staples
Regularly $2.99  Baking With Kids: Cupcakes, Cookies, and Just Plain Fun for Kids
Always Free  Our Quirky Pot Luck Recipes
Save $11.99  Spaghetti Sauces: The Ultimate Guide to Making the Best Spaghetti Sauces
Normally $2.99  Coconut Flour Recipes" Delicious Gluten Free Recipes The Whole Family Will Love!"
Regularly $2.99  Super Easy 3-Step Breakfast Recipes: Latest Collection 0f Top 30 Easy, Fast, Simple & Super-Tasty Breakfast Recipes
Save $2.99  Kombucha:Amazing Benefits And Recipes
Normally $0.99  The Indian Cookbook: Delicious Recipes from The Beautiful Land of India
Always Free  The Atria 2013 Baking Sampler: Recipes from Our Star Chefs for Cookies, Pies, Cakes, and More
Regularly $12.95  Cooking for the Freezer: 25 Make-and-Freeze Recipes
Save $2.99  Holiday Dinners: Recipes, Articles and Equipment
Normally $2.99  How to Make Chowder: A Chef's Guide to Making Chowder
Regularly $12.95  Easy and Delicious Dump Cakes!
Save $2.99  35 Chinese Recipes For Weeknights – The Easy Chinese Recipes Edition
Normally $17.00  27 Appetizer Easy Recipes
Regularly $2.99  Secrets of Extraordinary Salads… Fantastic Salad the Most Diverse Dish in the World
Save $2.99  Slow Cooker Recipes for Potlucks and Parties: Get Excited about Cooking and Entertaining at Home Again
Normally $2.99  50 Christmas Refrigerator Cookies – Icebox Cookies and Sliced Cookies For the Holiday
Regularly $7.99  Mexican Recipes and Clean Meals On A Budget In 10 Minutes Or Less: 2 Book Combo
Save $14.99  Happy Mother's Day Recipes
Normally $0.99  Raw Soups & Starters – Healthy Food For A Dude!
Regularly $0.99  Top 50 Most Delicious Pesto Recipes: 50 Dishes Made with Pesto + Homemade Pesto Recipes
Save $2.99  34 Quick and Easy Chicken Recipes – Easy Chicken Recipes To Prepare Any Night of The Week
Normally $2.99  Swine & Dine: Recipes for Bringing Pork to Any Occasion
Regularly $2.99  The Pie and Tarts Cooking Book
Save $7.99  Avoid Take out Recipes 30 Minute Easy, Healthy and Delicious Recipes for People Always on the Go
Normally $12.99  The Ultimate Icebox Cookie Collection
Regularly $2.99  30 Fabulous Snacks Recipes To Try – The Best Snacks To Eat Anytime
Save $2.99  29 Gluten Free Soup Recipes and Stew Recipes – Delicious Gluten Free Soup and Stew Recipes To Try
Normally $2.99  Healthy Whole Grains, Easy and Delicious Soup Recipes
Regularly $0.99  New Years Appetizers and Desserts – 32 Mouthwatering Dessert & Appetizer Recipes for Your New Years Eve Party
Save $5.99  Homemade Bread Recipes: Take Your Baking To A Whole New Delicious Level
Normally $3.17  Sriracha Cookbook – Top10 Sriracha Dinner Recipes For Two with my Sriracha Homemade Sauce
EVERYTHING ELSE
Save $2.99 Think Small! An Introduction to Tiny House Living
Normally $2.99  Off the Grid
Regularly $1.47 THE 21 LAWS OF THE FARM: Let the Wisdom of the Farm Change Your Life
Save $16.08 Homestead, a Family History of Leon R. Hunt and Beth Carroll
Normally $0.99  Savvy Autumn Entertaining
Regularly $2.99  Craft Beer from Home: A Simple Guide to Brewing Your Own Craft Beer