Another beautiful and productive week on the farm. Here is a review in case you missed it!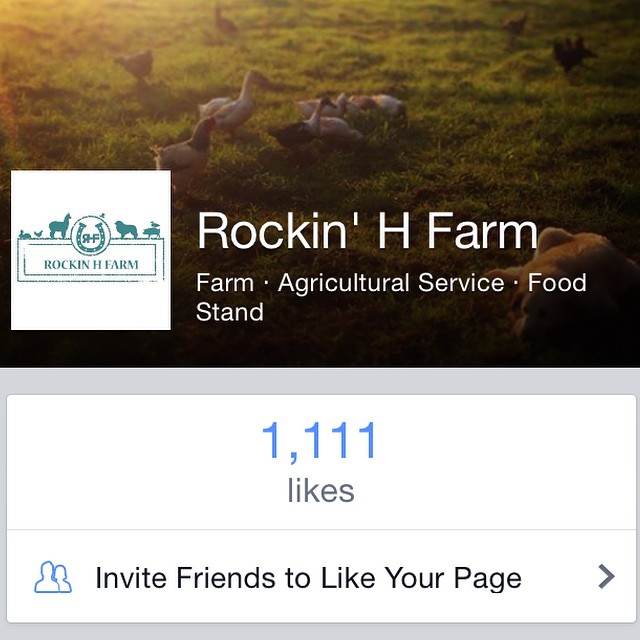 We made it to 1100! Thank you so much for your support! We are now less than TEN away from our giveaways. Our prizes will be:
1) Free t-shirt
2) 20% off a purchase of meat, yarn, shirts, live ducks or rabbits
3) Free rabbit foot keychain
4) Free dozen eggs for eating
6) Free half dozen hatching eggs
7) $50 off a Pyrenees puppy (due about Sept 9th, ready for new homes around Thanksgiving)
Once we hit 1200 likes, we will post again and ask everyone to like the post and comment what they would like to win. We will then pick winners from a random number generator. Thanks again to all of our wonderful supporters and welcome to all of our new likers! Please continue to help us #RepTheFarm!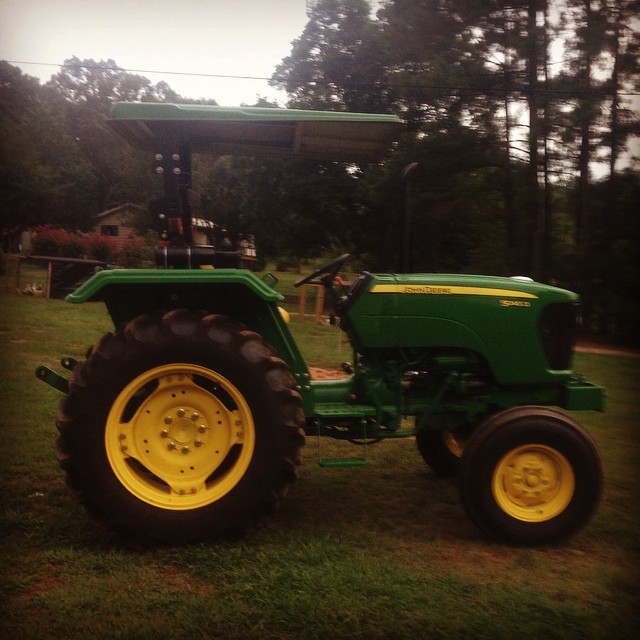 Mr. Farmer's new-to-us toy. John Deere 5045D and it is HUGE. Those big tires are a good 4ft tall. Massive. See that thing in front of the back tire? It needs a step to get on! It's a nice smooth ride with power-steering and all. We got a great deal on it with less than 100 hours. This one will be staying around for a LOONG time. #NothingRunsLikeADeere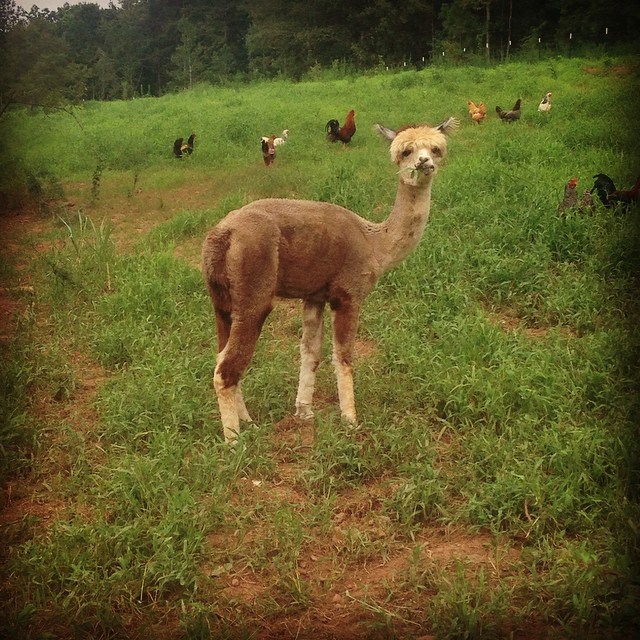 Our male alpaca, Wake, is really enjoying the new pasture too. His area was looking pretty bare, so we decided he would enjoy it back there for a while.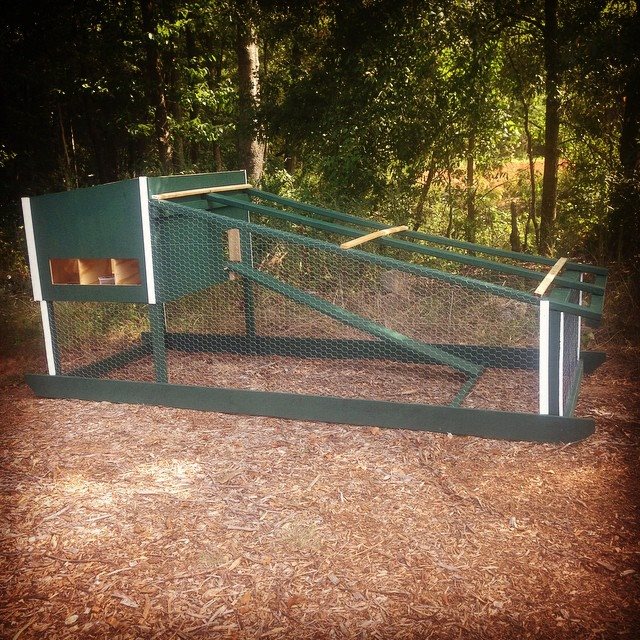 Another coop almost ready for its new home! It was just missing the roofing, the perch, and the doors. We got this finished Sunday after processing chickens and delivered it that evening.
Things we didn't post on Facebook: We can't keep the goats out of the chicken food! We've tried everything, even built a little area out of cattle panels with holes big enough for the chickens but too small for the goats and they still figure out how to get to the food somehow. If you have any ideas, please let us know!
We processed some roosters for our freezer. We hoped to get duck and rabbit processed as well so we could have it available for customers, but Mr. Farmer had a hard night at the fire station the night before and it just got too darn hot. We plan to finish up this Saturday or Sunday.
We started collecting Ancona duck hatching eggs to send to a customer. Unfortunately half of our ducks are molting and not laying! We still got come eggs, but not as many as we had planned.
Hope you enjoyed our week in review! Come back next week, there may be puppy pictures!